Urbana, The New Name of Urban Panache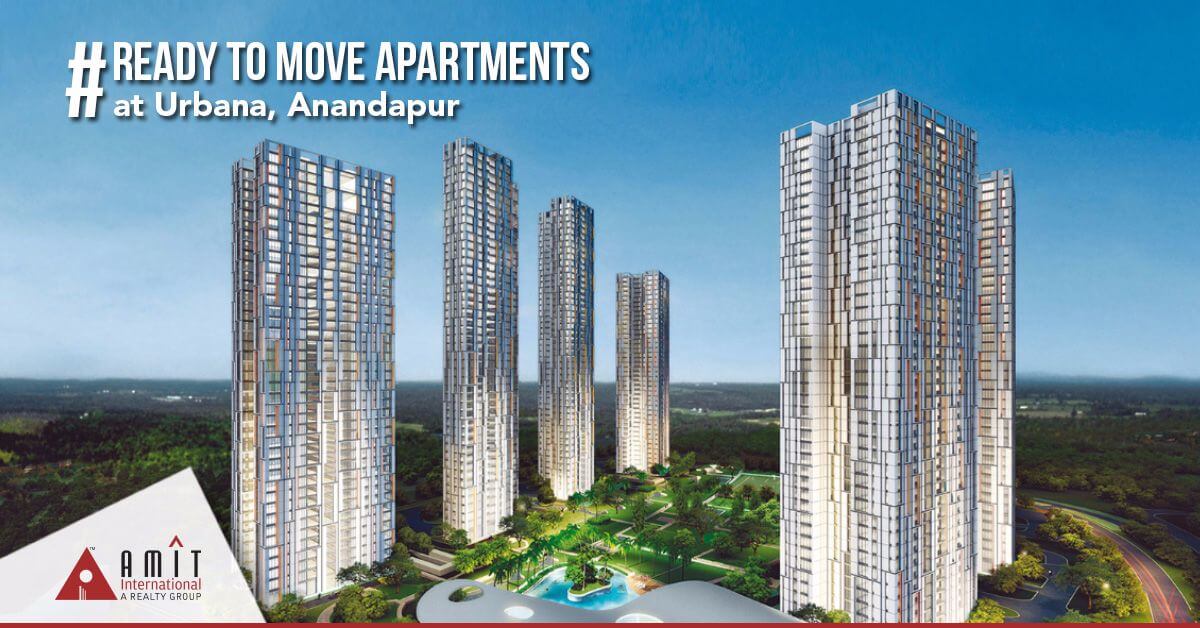 The location Anandapur on Eastern Metropolitan Bypass speaks of certain closeness with nature, an
airy abode of peace and lonely comfort. Add to that a luxury residential apartment of 3,4 and 6
BHKs at 1833 to 6650 sq ft and you have a home unmatched, unparalleled and awesome. That's
Urbana, the latest address in town to experience the ultimate life of style.
Developed by some of the key names of real estate like Shrachi, Emami, Sureka, MKJ, JB and Nahata
Groups in collaboration with the government of West Bengal, the prime location of the project
makes its life easier than ever before. Its proximity to the cream properties of the city holds a candle
to that as follows.
Gariahat, the nerve center of south Kolkata hosting a shop for every required good or service in the
city is just 4.8 km.
AMRI, the prominent hospital is 5.7 km
Delhi Public School is 1.7 km
Kolkata International School is 1.6 km
The Ruby Hospital crossing is 0.8 km
Airport is 18 km
The IT hub of Salt Lake Sector 5 is 10 km
Park Circus is 7.8 km
Locational advantage apart, the residential estate is a marvel of comfort, beauty, architecture, and
facilities. Some of its salient features include :
– Kolkata's ready to move in tallest towers ever built with 5 towers of 45 storeys and 2 towers of 40
storeys.
– Community hall for social events to make life colorful here.
– Basement parking for almost 2500 cars
– Olympic Length Infinity Edge Swimming Pool and Lap Pool inside
– Play area for children to enjoy their times of happiness.
– Sauna & Relaxation Room
Add to that the basic facilities of living like…
– Security – for interrupted safety
– 24X7 Power back up
– Intercom – for inter apartment communication
– Lift–for easy movement
Come, to share the experience. For details get in touch with Amit International at 033 4010 4040