Ozone, An Ideal Residential Paradise on EM Bypass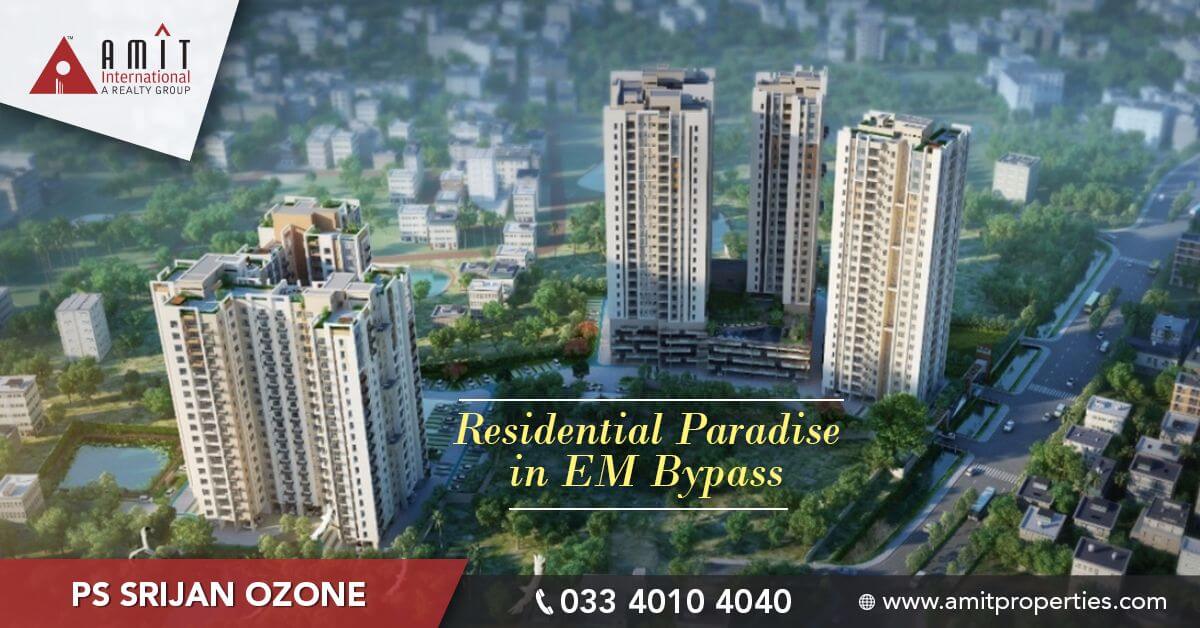 Eastern Metropolitan Bypass has always been an abode of peace and comfort. Far removed from the urban commotion it always meant welcome break to nature's bounty to all and sundry. It is here at the heart of the bypass, surrounded by the prime localities of Patuli, Narendrapur, Kamalgazi and Garia stands one of the most prestigious residential apartment complexes, Ozone, built by leading real estate developer, Srijan Realty.
A high-class combination of style, glamour, comfort and benefits Ozone is a standout project which promises to give its residents the ultimate living experience. But before we come to the features of Ozone let's have a look at the location advantage of the project. Ozone, situated on South EM Bypass is
1 km from Peerless Hospital
3 km from Ruby Hospital
1 km from Fortis
800 m from BD Memorial School
4 km from Heritage School
1 km from DPS Ruby Park
With the most important requirements of life met at the shortest possible distance Ozone can easily have the last laugh among all residential apartments of the town. However, that is not all. The construction splendor and facilities of life which it provides makes the housing project even more lucrative. Here are some of the key points that work.
A 7 block apartment complex with 2,3 and 4 BHK flats. 2BHK flats sized at 1100 to 1299 sqft and 3 BHKs at  1524 to 1905 sqft, 4 BHKs (duplex)   3465 -3475 sq ft
Houses a magnum natural water body with wooden walking path all around for a classic touch of nature
Swimming pool and Jacuzzi along separate kids pool for a modern aquatic experience
Air-conditioned home theatre for relaxed cinematic session
Proper provision for visitor's car parking for easy traffic management
Rainwater harvesting and solar street lights as environmental efforts
Constant security services for better safety management
Aimed at giving you the choicest pleasures of life Ozone is truly a dream worth investing in.